When it comes to choosing an agent word of mouth is the best advertising. Here's some feedback from some of my clients.
---
Thank you so much for going above and beyond for us! We love our new home!
Dustin and Kayla Lincoln
---
Thank you for delivering a remarkable home buying experience to one of our nation's bravest! It's been an honor working with you to serve such a deserving home buyer. Let's continue to ensure Veteran's and their families get the very best.
Kaylee Christie, Veterans United Home Loans
---
Thank you for your diligent work on our home buying process! We appreciate your dedication to the members of the U.S. Military and your responsiveness to our needs!
Thank you,
Brian and Maria Albertson
---
As a Professional Realtor/Broker Lee Thomas holds himself and his profession to the highest standards in the industry. His professionalism, courtesy and can do attitude obtains results that you can count on. Personally, I have known Lee for over 35 years and can attest to his willingness to go above and beyond not only in his personal life, but his professional life as well. He has the mark of excellence for those desiring results. A person of trust and one who truly cares about your well being, needs and desires. I would recommend Lee to any person, agency, business and or organization requiring the highest caliber of commitment, dedication and personal service.

Jeff
---
I can honestly say it has been a pleasure to have Lee Thomas as our agent. He has been professional, prompt, helpful and considerate. (He) kept us informed and has made (buying and) selling our home so easy. Most of all we can really say......we have a friend we can count on.
Thank you so much Lee!
Ty and Sandra
---
Dear Lee,
I cannot tell you how much I appreciate dealing with you and how thorough you have been. I feel very confident that everything will go smooth, your professionalism and attentiveness gives me a sense of relaxed relief. Looking forward to seeing you tomorrow,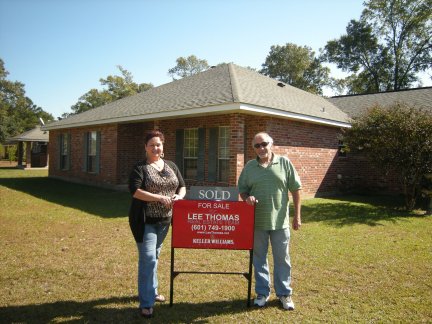 Sincerely,

Louis and Paulette
________________________________________________________________
Dear Lee,
Thank you so much for all of your help with the buying of our new condo. Even though we were in New York, we knew that you would take care of everything at the other end.. that gave us such peace of mind!!! We look forward to seeing you when we get settled.
Thanks again,
Bob and Helena
_________________________________________________________________________
My husband and I decided to buy our first home this past year and we must say that we could not have accomplished our goal without our real estate agent Lee Thomas. We ran into many obstacles, however; Lee never gave up and went the extra mile to help my husband and I reach our ultimate dream of becoming home owners....You must have someone who is knowledgeable about the market, honest and most importantly an agent who listens to you and we thank God we chose Lee. We can't thank Lee enough. My family is very happy in our new home and we feel we made the right choice for our children. Thanks again Lee!
Sayra, Rory, Frank, Reece and Tezy....
_________________________________________________________________________
Lee Thomas was our REALTOR for the purchase of our newest home. His knowledge of the homes in the area was most useful. His help in arranging the details of the closing was most appreciated. He is a very pleasant person to work with and he made us feel at ease. We feel that we have made a good friend.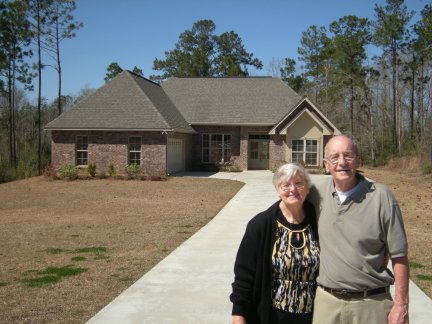 Russ and Barbara

_________________________________________________________________________