Financing Your New Home
The following is a paid advertisement from

Accelerate your mortgage
with DK Xpress™!
Financing your home is fast and easy with DK Xpress™ digital mortgage experience. You can get the loan you need, conveniently and securely, all from your smartphone, tablet or computer.
The Loan Process
In order to obtain a mortgage, lenders require specific documentation to substantiate your financial situation. The overview here covers the five basic steps needed to process your loan application and make an approval decision. Your loan officer will work with you to obtain all necessary documentation and guide you along the way.

Application
Your application is the official start to the process and focuses on choosing the best loan program. You'll read and sign each loan document and provide your intent to proceed. Once you receive your loan estimate, you'll submit the necessary documentation needed to move forward.
Loan Processing
After your application is accepted, a Processor will put together your entire loan package so that it may be underwritten. The Processor reviews your credit report, verifies your debts, payment histories and employment status.
Appraisal
An appraisal determines the fair market value of the property and is added to your loan package to be used in underwriting. In most cases, you will need to be present at the property to grant the Appraiser access.
Underwriting
An Underwriter reviews your application, documentation, financial information, sales contract, appraisal and title to be sure all the necessary requirements have been met based on the loan program you are applying for.
Closing
At a minimum of three days before your closing date, you'll receive your closing disclosures, which will give your cash to close amount. On the day of your closing, you will sign all the final documents and the loan will be funded. Your first mortgage payment is typically not due until the second month after your closing date.

Click here to get your loan started today!
For more information contact John Boatman at DK Mortgage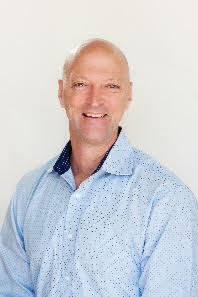 John Boatman
Area Sales Manager
john.boatman@dkmortgage.com
dkmortgage.com/boatman

C: 985-869-1366
P: 985-200-8256
F: 630-343-2231

5200 Main Street - Suite 230
Downers Grove, IL 60515




NMLS ID # 183030 | Co. NMLS ID #2551